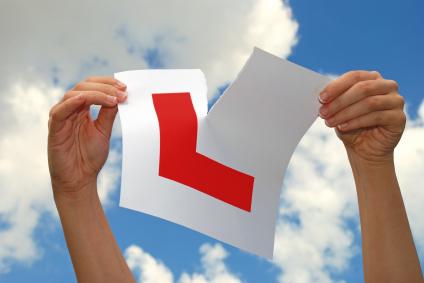 This is what our pupils have to say about us:
"I first started my driving lessons about 6 years ago but my instructor was more intrested in taking my cash than teaching me how to drive. In the end I got fed up with getting no where so gave up. 6 years and 2 kids later I really felt the need to start driving lessons again. I flicked thourgh the yellow pages and came across ABC driving tuition. I gave John a call, told him how nervous I was and he put me at ease right away! John is always on time, very good a what he does and has that calming voice you always need to hear when your really nervous! Will be in no doubt to highly recommend him to anyone wanting to have driving lessons!"
Joann H

"I used John from ABC Driving to learn to drive recently, having just passed my test on first attempt. I can honestly say that John and his colleagues at ABC provide a first class service; focussing not only on getting students to pass their test, but on teaching them to drive safely and sensibly also. Many instructors, from what I gather, teach students to pass their test via the use of 'tricks', 'stickers' and other yard-sticks and measurements, primarily with regard to successfully completing manoeuvres. None of this with John - no tricks or magic beans, just good and effective teaching. I would not hesitate to recommend John and ABC to anyone looking to learn to drive. Always on time (usually ahead of time!), competitive prices and, most importantly, he gets results!" Tim R


"Before ABC driving tuition, I had learnt to drive with many different driving schools but was dropped by my previous instructor 4 weeks before my test date! John at ABC tuition was so helpful. John prepared me for my test, arranging as many lesson as possible before my test and made me feel at ease even when I was at my most nervous! I would recommend ABC driving tuition 100%. I feel more confident as a driver now than ever and even after passing my test with only 1 minor, I will be continuing my Pass Plus with ABC driving tuition. Thank you ABC driving tuition!"Laura Jane B
"This was my first time learning to drive and I found my instructor was patient and easy to get on with. I would recommend anyone who is learning to drive to pick ABC driving school. Also I have passed my driving test 1st time!!!" Jennifer T


"I had previously attempted to learn to drive with several driving instructors before coming to ABC and had become more and more nervous with each attempt. My instructors patient tuition and professionalism gave me the confidence not only to continue with my lessons but also to believe that it was possible for me to pass (which coincidentally I did, first time!). I would not hesitate to recommend ABC to anyone learning to drive and in fact already have!" Lucy H
"I had John as my driving instructor, who was very calm and patient and did well in calming me down whenever I got a bit panicky! He was always on time, and I started driving as soon as I got in the car; some driving instructors tend to just sit and talk for a while, but not at ABC. You definitely get your moneys worth! I'd recommend everyone to have their driving lessons at ABC Driving Tuition." Sophie T
"I started taking driving lessons with ABC after moving to Billericay from London and needing a car to get around. John is punctual, patient and professional - exactly what you want in a driving instructor. With his knowledge and experience I was really well prepped for my test and passed first time. I highly recommend John and ABC to anyone who's looking for an instructor who knows their stuff and genuinely wants you to do well." Dana R.

"Passed driving test, thanks to ABC. Many thanks to John for expert tuition, patience and humour. As a mature woman I didn't think I could learn to drive but with the confidence given to me during my lessons, I have achieved a life time skill. Thanks John." Mary C
"I contacted John at ABC after searching on the internet. I felt that this driving school would suit me best and it was the right decision. I had been putting off learning to drive for many years because I have felt too nervous to do it. John helped to put me at ease. He is very patient and has a calming voice. John's style of teaching gave me the confidence to believe that I could pass my test and I did, I passed first time with only two minors. He is very professional and always on time or early which is good when you are nervous. I would highly recommend John.
Thank you again. I am so glad I learnt to drive with you." Lorraine B
I had John from ABC as my Driving Instructor and what a good choice I made!! John is very professional, has a calming manner, patient, friendly and always on time (on many occasions early!) and I instantly lost all the nerves I had about driving lessons (physically feeling sick). I would highly recommend ABC (especially John) to anyone thinking about taking up driving lessons. John's teaching got me to pass my driving test first time with only one minor! Nikki
Home | About Us | Areas Covered | Testimonials| Lesson Prices | Useful Info | Contact Us